Exercise testing is a really useful test to investigate your breathlessness and fitness. I use it to assess how much exercise you can manage and whether any limitation you have may be caused by lung, heart or circulation problems plus whether your reduced fitness (deconditioning) is playing a part.
The simplest test is a 6-minute walk test where a finger probe (pulse oximeter) that measures your oxygen level & heart rate is worn whilst you walk for 6 minutes. This will tell me if your oxygen is normal when you exert yourself and whether your heart is beating too fast or too slow.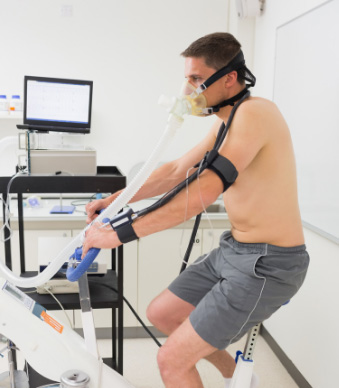 A more advanced test is a cardiopulmonary exercise test (CPET or CPX), which records lots of information about your heart and lungs when you exercise. This is performed on an exercise bike with you wearing ECG (heart tracing) monitoring leads, blood pressure monitor, plus a face mask that records your breathing: oxygen in and waste gas (carbon dioxide) out.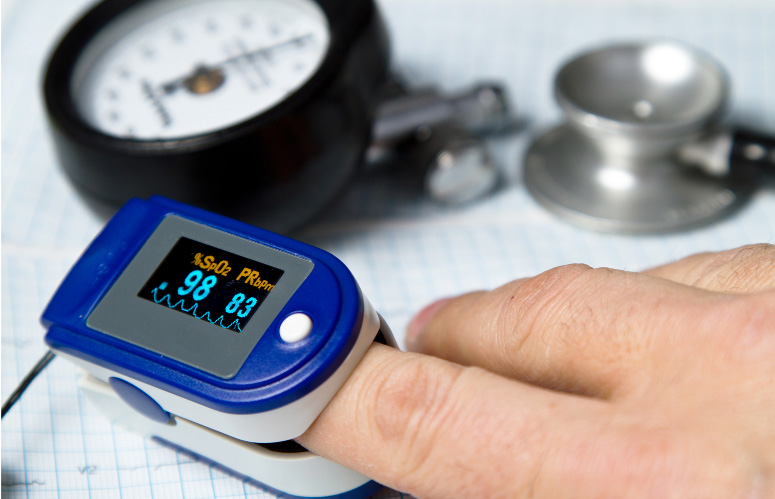 These tests are done at the Cromwell Hospital (SW5) or the Harley Street Clinic (W1).